Online Coding Classes for Kids Age 7-16
20% Discount for Union Bank Customers. Pay N12,900 instead of N16,150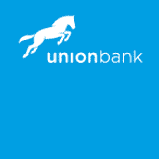 Give your kids that unfair advantage
Learning to code opens your child to the amazing world of technology. This time not as a consumer but as a creator. Have you noticed that those who create technology control the world? Take a look at Facebook, Microsoft, Amazon, Twitter etc., all are mobile apps that have turned into  billion dollar companies and their creators, Mark Zuckerberg, Bill Gates, Jeff Bezos, and Jack Dorsey all learnt how to code before they turned 15.
How Our Online Classes Work
You can choose between our weekday and weekend classes. 
Weekday classes run Monday to Friday (2 hours daily). Every week we have a line up of increasingly challenging coding projects for your child to build their coding skills in various programming languages like Scratch, Python, Kodular etc. 
We have three slots you can pick from:
9am – 11am
12pm – 2pm
3pm – 5pm
Weekend Classes run for 5 consecutive Saturdays ( 2 hours per class). You can choose from two available slots
What Other Parents Are Saying
"9jacodekids, thank you for transforming my son. Just two weeks of the summer code camp and I'm seeing him do amazing things with technology. Technology is indeed the future"
Thank you for all the encouragement 9jacodekids. Your staff are amazing, you have a great learning environment. Thank you for all you do for my boy.
At first, honestly, when I heard 9jacodekids, I was like 'That name sounds razz' But coming here, I saw that it was an organized place and I really had peace bringing my son Gerald here. He was always excited to come "
Our Students on BBC Africa
Our students Fathia Abdullahi and Tobiloba Owolola were featured on BBC Africa for building robots that solved problems for them. Fathia built a robot that folds T-shirts while Tobi built a robot that senses objects and removes them
To be eligible for the discount you must be a Union Bank Account holder. Please fill out the form below and enter your Union Bank account number. Then, we'll send you a link to apply!