9jacodekids Weekend Online Coding Classes for kids
9jacodekids Weekend Online Coding Classes for kids
Coding Classes for kids aged 4 - 16
9jacodekids Academy is Nigeria's leading STEM education institute providing coding and robotics programs for kids aged 4 to 16 years old. Our classes include weekend coding courses, holiday coding camps and STEM workshops
Since 2016 our team has taught over 5000+ students within and outside Nigeria to develop core coding skills in Web Design, Mobile App design, Game design, Robotics, and Artificial Intelligence
We believe that it is not enough to learn how to code. Our students should be able to use their coding skills to innovate and create value. Our model is anchored on a three pronged approach of Technology, Innovation, and Entrepreneurship
Technology
Our first step is giving kids the tech skills required to be up to date in a fast changing world
Innovation
We instill in our students the ability to harness their skills and use them to solve societal problems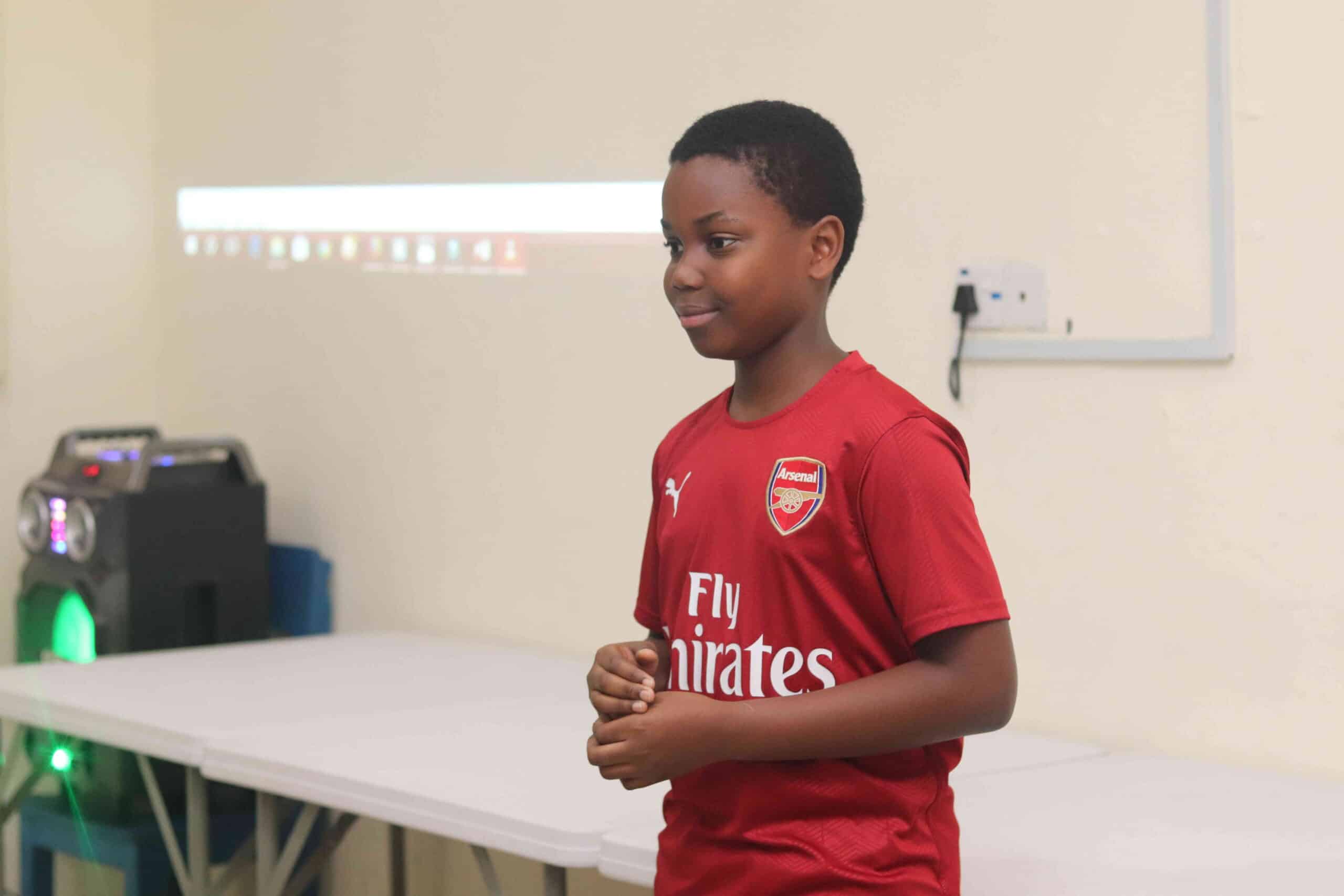 Entrepreneurship
We train them to develop the entrepreneurial skill-set and mindset that will enable them launch their innovation into profitable business
Our classrooms are fun, exciting, engaging, and messy all in one and we love them that way. Our main focus is practice rather than theory. We want our students to come with a maker's mindset, a sense of curiosity and a willingness to leave their comfort zone, try out new things, and create
Our Students on BBC Africa
Our students Fathia Abdullahi and Tobiloba Owolola were featured on BBC Africa for building robots that solved problems for them. Fathia built a robot that folds T-shirts while Tobi built a robot that senses objects and removes them
"My son Adriel is just 7 and he learnt a lot. These days coding is the in thing. I would encourage parents to seize the opportunity and take their kids to 9jacodekids Academy. They do a really wonderful job there..."
"At first, honestly, when I heard 9jacodekids, I was like 'That name sounds razz' But coming here, I saw that it was an organized place and I really had peace bringing my son Gerald here. He was always excited to come "
"My 3 kids, Eguono, Tega, and Esiri came for the summer camp and I immediately noticed they had less interest in watching cartoons rather they're always looking for something to code. I'm so happy about that"
"Learning to code stretches your mind, and helps you think better. It creates a way of thinking about things that I think is helpful in all domains."
9jacodekids Academy offers various programs that will help your child develop their vision; and more importantly the substance for achieving it.
design thinking approach​
We believe that the main aim of learning to code is to solve problems, so we take our students through the five-step design thinking process – Empathize, Define, Ideate, Prototype and Test – which is a human-centred approach to innovation and problem-solving made popular by Stanford University's Design School.
Our lessons connect what our students learn to real-world scenarios. Students learn with the same approach they will eventually use in their hobbies, passions, and careers. This ingrains essential problem-solving techniques within them early on, drastically increasing their chances of success in whatever career they choose once their education has completed.
Experienced, and friendly instructors​
 All our instructors are STEM (Science, Technology, Engineering, Mathematics) graduates who are passionate about what they do. Our work culture ensures that we attract fun-loving, down-to-earth instructors who work to make learning fun, inspiring, and productive for our students