THE MYTH VERSUS THE REALITY IN CODING FOR KIDS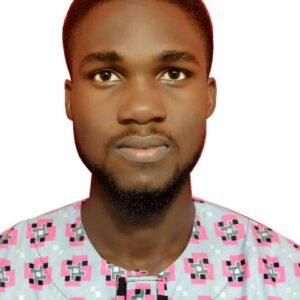 A lot of parents, administrators and teachers in schools now see the demand for programming skills in the labor market. As a matter of fact, many governments around the world are putting deep thoughts into whether programming should be included in school curriculums. It has now become too clear the many opportunities coding has for kids. Unfortunately, as interesting as this may sound a couple of misconceptions about whether kids should learn to code still discourages parents from allowing their kids who are starving, for a technology education that is not readily available in schools.
In this blog post, we will debunk some of those myths about kids learning to code.
MYTH: KIDS ARE TOO YOUNG TO CODE
REALITY: A lot of simplified programs have combined coding and games to make learning coding for kids enjoyable and interesting. This way they remain attentive even while about the course of their activities in learning. It will interest you to know that kids when they are at their preparatory stages (4-7 years) are very capable of learning anything especially how to code. At this period, their memory and imagination shoots. Writing codes is very healthy for the mind and with visual programming languages like Scratch it is easier to grasp.
MYTH: CODING IS BORING FOR KIDS
REALITY: Coding can only be boring for kids if it is explained the same way it is explained to adults. When you want to teach kids anything you do not assume they have ideas about anything but rather you could even go as far as making them see physically what they are being taught. However, many tools have been developed to teach programming. Like combining games and lessons works for keeping their attention also, putting in the right dose of creativity will definitely make it fun. So, with the right tech tools tailored for their needs, they easily pick up logic in playful and intuitive ways.
MYTH: CODING REQUIRES BEING GOOD AT MATH
REALITY: In reality, when you code, there are certain abilities that are triggered; like computational thinking. Here they are able to look at complex problems and break them into smaller chunks, and focus on details till they arrive at a solution. They might not realize this but while they are logically thinking in coding they are putting Math into use practically but this time, in a hands-on way. So it is safe to say when kids code it makes tackling math problems easier.
MYTH: CODING IS NOT FOR GIRLS
REALITY: This misconception has been in wide spread because many, believe coding is a man's job. Did you know that the world's first programmer, Ada Lovelace was a woman? This idea is changing as many more women are taking up programming as a profession. The ratio of Female programmers to that of male, should not stop you from giving your daughter the chance to take up programming lessons.
In conclusion, coding is as important as every other component of their learning. The point of teaching kids to code at a young age, is because it prepares them for what lies ahead and also boost their brain power.
Coding for children have come a long way through changes in ways of delivery, to make them understand better. The most effective way has been while having fun. Kids learn faster when they can interact with the process and have fun while at it. So now you can take advantage of the many resources 9jacodekids make available for kids, to introduce them into coding in a fun and creative way.
Your kids can sign up for our Afterschool online or Weekend Online code clubs or even learn at their own pace with our downloadable video packs for courses 4 to 16.
Join the revolution!.